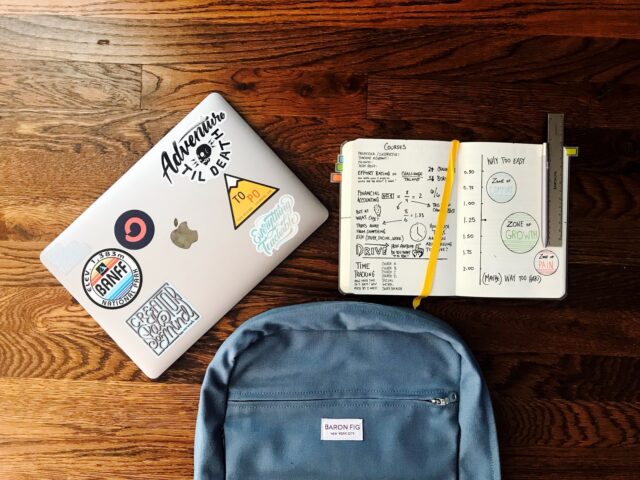 Preparation and Education Fees of Children Entering Pre-School. Preparing children's education costs from the start is certainly a must for almost all parents who already have children. However, every parent will want the best for their children, including their future education.
The high cost of education lately has become an important consideration for parents.
So this is often used as one of the most important priorities in household finances.
Not only the cost of education for school-age children, but the cost of education for pre-school children is equally expensive.
The amount could even reach tens of millions of rupiah, depending on the school that will be used as an option.
But if you see the extraordinary cost.
It is natural that some parents will complain and think again to send their children to the earliest levels of education and choose to directly put it into kindergarten only.
Things like this are certainly very unfortunate, right?
Preparation and Education Fees of Children Entering Pre-School

cost of education
Pre-school education is an important phase in children's growth.
So it will be very appropriate if the child goes through each of these phases properly.
Early Childhood Education (PAUD) will generally start from the age of 3 years, depending on the policies of the school itself.
Some schools even have education levels for younger children, just call My First Step at Stella Maris.
This level is specifically for pre-school children aged 1-2 years.
The age of children entering pre-school can be different.
Considering that this level of education is not something that must be passed by children.
After PAUD, children will enter kindergarten education (TK), usually will start from the age of 4-6 years.
In general, kindergarten has become compulsory education for children, before they sit in elementary school.
In this phase, children have learned to read, write and even count.
It can be said that kindergarten is the earliest school for children.
Bearing in mind that children have started to study seriously and have begun to adapt to the actual school environment.
Once the importance of pre-school education.
So it will be an appropriate step if parents strive for their children to start their education at that stage.
So that later children can get pre-school education well.
It is very important to prepare the costs appropriately.
At least this cost component can be divided into the following points:
1. School Fees
The biggest cost of pre-school education could be the cost of the school itself.
However, this will depend on the school to be chosen later.
Be sure to know the estimated cost in full.
So that it can be prepared properly and according to the needs of the children later.
At least there are several components of school fees that are commonly applied, including:
Registration fee.

  

Entry tuition fee.

 SPP fee (monthly / yearly).

 School uniform costs.

 Extracurricular fees.


Registration fee in the following year

Pick-up fee (if using the shuttle from school

All costs above will vary in amount in each school, depending on the policies and facilities provided by the school.
But in some well-known schools, pre-school fees can reach tens of millions of rupiah per year.
Some schools may withdraw all of these costs at once, or several times a year (gradually).
2. Other Additional Costs
In addition to the basic costs above, other additional costs can also be no less great.
These costs must also be calculated properly from the start, so parents are not surprised or even overwhelmed to pay later.
While your child is receiving pre-school education.
The following are additional costs that must be prepared:
Transport fee
These costs will vary greatly depending on the type of transport facility to be used.
If using a school pickup facility, then this fee is usually included in the monthly obligation at the school.
But if you use a private car or public transportation.
Then this fee must be calculated per day and accumulated in a month.
Caregiver Costs (which take the child to school)
This fee is also optional. For parents who pick their own baby or have a permanent household assistant.
These costs can be eliminated. However, if asking for the help of someone/relative or assistant who is specialized in handling this task only.
Then some costs may have to be prepared from the beginning.
Costs for taking part outside the school (usually in cooperation with the school)
Small pocket money.
School picnic fees.
Costs of buying additional books/worksheets.
Other additional costs (if any)
It is important to know the details of the costs above from the beginning so that they can be prepared as well as possible.
For accurate school fees, going to and looking for information directly at the relevant school is the right choice.
Prepare the costs well from the start
If you already know the number of costs that will be needed by children for pre-school education.
Then immediately prepare it well in finance.
Make an expenditure item for this one need in finance, and allocate some funds to cover it.
Some parents must prepare these costs immediately at least after planning / just having children.
So they have time to save or invest first.
Related Posts